Awareness
Check and improve the security awareness of your staff
Awareness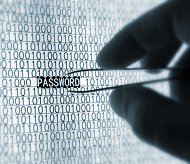 Almost every day media publishes incidents about companies losing sensitive data. A thorough analysis of these incidents shows that weaknesses in the company's security measurements are responsible for the theft of data by unauthorized people. With increasing regularity criminals try to attack employees of companies. In most cases the employee's lack of awareness or knowledge leads to the loss of valuable data.
To make your staff become aware of the fact that security is an important issue, Profundis Labs offers workshops (e.g. live-hacking sessions), in which employees will be shown, how easy it can be to fall victim to such attacks.
During our workshops Profundis Labs experts will demonstrate and explain common attacks. The audience will gain a lasting impression on how attackers launch their actions, which devastating impact such attacks can have and how users can protect themselves.
Our workshops are aimed at companies, which want their staff to become more aware of the dangers while using the internet. Our workshops will deal with common threat scenarios of web 2.0 but we can also adapt our program according to your company's individual requirements.
In case we did arouse your interest and you want further information please write to or just give us a call.